BUSINESS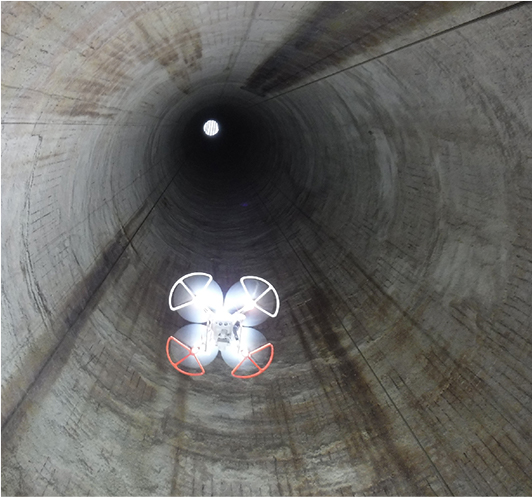 UAV inspection can reduce time and cost on construction of lifting equipment and scaffolding to perform the inspection.
Drones can minimize the needs for inspection personnel to climb up a chimney, thus reducing the health and safety risks associated with manual inspection.
Our excellent stabilization technology and on-board 4k camera enable flawless infrastructure inspections.
We offer services to create accurate 3d modeling data based on analytics.
Along with smokestack inspection, we also conduct drone-based inspection on internal plant facilities and equipment. UAV can inspect confined spaces where manual inspection may be too dangerous or hazardous. Our drones can accurately measure and identify defects on boilers, towers, stacks, expansion joints, pipe hangers etc.
Our engineering team develops custom drones to suit any unique technical inspection requirements.
Other Services
Industrial Plant External Inspection

We also offer external inspection for industrial plants of all kind.
Most of industrial areas are located in Densely Inhabited Districts (DID). We are authorized by MLIT to conduct drone operation in DID nationwide.
Our high electro-magnetic interference resistant drones minimize the safety risks during operations.

Thermal inspection using Infrared Drones

Our infrared thermographic camera can measure surface heat variations of any assets.
We can identify areas of damage or deterioration by measuring surface temperature of asset's structure and infrastructure without terminating the facility.
Duct and pipe inspection can detect internal fluid and thermal leakage due to deterioration.

Monitor progress, Land surveying, C/F Mapping etc.

By using our services you can safely monitor progress of on-going construction projects without terminating the process. We can capture and provide aerial progress photos, videos on regular basis using our high definition cameras.
Drone technology can also be used for quantity surveying; to determine the estimate and calculate stockpile volumes by generating 3D models of the target.